I can't believe that it is time to say good-bye to yet another summer! Fall is just around the corner and the pools are about to close. School is back in session and it's time for football tailgates and jeans and boots! I thought I would throw a little Pink and Green End of Summer Soiree and invite all of you!


A beautiful invitation waiting in the mailbox
Jump on the ultimate form of summer transportation
the setting

delectable delights


icy, cold refreshments
cupcakes -of course!
sweet party favor treats in the colors of summer

Au revoir summer! You have been wonderful! I can't wait to see you again next June!
Krissy

Click on the "pink and green" button below to see sweet Trish at Pink, Preppy Lilly Lover. She started this pink and green fun and her blog is amazing!!!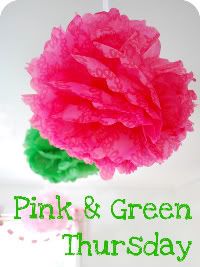 All photos via here http://weheartit.com/